10 May 18, 00:40

*: HAVE A HAPPY DAY!

28 Apr 18, 07:38

*: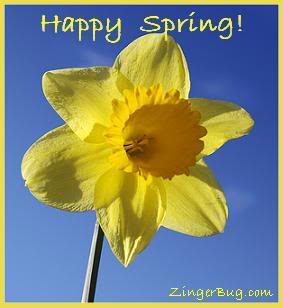 24 Sep 14, 21:15

Miss Boots: OMG he is getting big..5? wow I grabbed a Toddy, those flippin red things wore me out LOL Leaving love on the veranda for the 2 of you

23 Sep 14, 18:10

Miss Scarlett: LOVE my new fall decorations, Miss Boots! You're the greatest!!
23 Sep 14, 07:47

Miss Boots: Happy Fall Ya"ll

2 Sep 14, 23:42

Gerri: Thought I'd better stop in for a Mint Julep before the weather turns bad. Now that I'm here I better make up for all the times I've missed, so Think I'll just have a pitcher. They are oh so good.
23 Jun 14, 10:21

Carol: Beautiful page of Gage Miss Scarlett, leaving love and hugs
23 May 14, 22:47

nameMiss Scarlett: So good to hear from you Betty Boop. Will be by to visit on SBF soon.
23 May 14, 22:46

nameMiss Scarlett: message
9 May 14, 10:30

Miss Boots: it is 68 here today, so i put my walkin' shoes on and here I am...oh my that first Julep of the season taste so good!!!
29 Apr 14, 08:53

Carol: dropping off love and hugs
15 Mar 14, 23:10

Miss Scarlett: Gerri, feel free to come for toddies...not quite warm enough for juleps yet! Love you and miss you.
15 Mar 14, 23:10

Miss Scarlett: Ok..now it's back to normal..Thank you so much, Miss Boots.
15 Mar 14, 23:08

Miss Scarlett: Working on when I hit refresh..it takes me to a seperate page. but I can see the comments there.
14 Mar 14, 20:07

Miss Boots: I think its working

3 Mar 14, 01:29

Gerri: Great page of Gage & the snowman. If you like, we could send you some snow. I'm in desperate need of a Hot Toddy, hope you haven't quit making them, Love & Hugs
2 Mar 14, 13:03

Betty Boop: Just stopping by to say hello got to think abt you and our early yrs of scrapping Hope all is well your way....Stop by SBF and say hello I'm still there..Miss ya
2 Mar 14, 13:01

Betty Boop: Just got to thinking of you and the yrs we spent scrapping and wanted to look up up and say Hello..Think of you often ..I'; still at SBF on and off..Come by and say hello
24 Feb 14, 10:59

Mat: Looking good in here, great springtime look here too! Soon be time for juleps! Hugs!!
21 Feb 14, 22:06

Miss Scarlett: OH WOW...Miss Boots, you have really outdone yourself!! I LOVE my springtime look! Thank you so very much for all you do for us. Love you bunches <3