This Cbox has expired. Renew it here.
26 Jul 14, 10:56 PM

razrien: I miss you Nekoshota. Gone but not forgotten.
25 Jul 14, 07:37 AM

Shinji: Neko-kun!!!! Please come back!!!
1 Jul 14, 07:55 AM

Ochiru: I remember going to a website like xxx.com or something like that and having seen this 3D hentai video with this girl with huge jugs blowing a shotaI the stairway and it just escalates. It was pretty erotic IMO, but I can't find it anywhere now. Has anyone ever seen it before and/or at least knows the name? Please and thank you!
30 Jun 14, 11:30 PM

Suara: Is neko gone? The link for the Professor Layton doujin isn't working so now what? I can't download it anywhere. I looked everywhere for nothing.
23 Jun 14, 01:48 PM

kinztan: thank you very much for your update. trying to download
8 Jun 14, 06:42 PM

ShotaAngel: That's the link for the torrent.
8 Jun 14, 06:42 PM

ShotaAngel: http://thepiratebay.se/torrent/10316875
8 Jun 14, 03:44 AM

Vandy-kun: I can still dream. I just wish that there were other shota sites besides this one.
8 Jun 14, 02:52 AM

zamiake: ........meh vandy this site is dead just let it die. For ppl needing the torrent i think i have the whole thing from before. maybe i'll try seeding. but to be honest im busy with work and this is something i dont want running when im not home
7 Jun 14, 04:51 PM

Vandy-kun: Even though this site hasn't updated in a while, shota is a huge part of my life. I'm always building my collection on a daily basis. I keep ckecking this site every day in hopes that we will be getting new posts some day.
6 Jun 14, 07:14 AM

ShotaAngel: Hmm... That didn't work. TPB is being buggy so I'll post the link as soon as I upload it.
5 Jun 14, 02:27 AM

ShotaAngel: Testt
5 Jun 14, 02:26 AM

ShotaAngel: I'm still seeding.
5 Jun 14, 02:26 AM

ShotaAngel: magnet:?xt=urn:btih:2F20B60DE74F253C2721118FD6A4731A1D9FF9AB&dn=Nekoshota%20Collection%20-%20Shota%20Anthologies&tr=http%3a%2f%2ftracker.deadfrog.us%3a42426%2fannounce
4 Jun 14, 08:51 AM

kinztan: Anyone has the torrent that contain 14gb file that nekokun upload before? it was down and I am trying to dl it. Can anyone give me the link?
16 Apr 14, 01:40 AM

tedorraberry: I'm aware -- just let me dream!
12 Apr 14, 12:32 AM

zamiake: nope last time neko ditched it was for 4 years
2 Apr 14, 05:44 AM

tedorraberry: We're coming up on a year since the last Fubuki scan was shared! I'm wondering if we'll get a big dump of stuff on the anniversary? I know there's probably dozens still in the waiting.
5 Mar 14, 10:27 AM

Arukard: Neko neko neko ... just saw this now but...
3 Mar 14, 09:00 PM

Zamiake: Meeeeeeeeh Neko abandoned us again.................... Why are all the major guys always alittle flaky? Even mitsu jun is like this. He goes off and dissapears then comes back with nice things years later lol
7 Feb 14, 06:18 PM

tedorraberry: I like that idea too, somebody who can update the site and at least say "Hey! We're real behind right now!" or something. It's a lot of work to take on your own, scanning/uploading -- maybe that's why Neko has a tendency to disappear like this. There are plenty of folks who'd be willing to help!
6 Feb 14, 06:15 AM

Zamiake: It would be nice if neko if he could appoint a moderator or something so that this place doesnt completely die during his ff spells of play for 4 years then return late with some stuff
2 Feb 14, 11:48 AM

Denko-chan: Aw, I finally come back to find neko has disappeared again..
30 Jan 14, 02:24 AM

tedorraberry: I wonder where Neko goes in spells like this. Does he just forget about the site? Even Fubuki has messages on here asking where he is. Hopefully he knows how much we all miss him...
8 Jan 14, 11:57 PM

ShotaAngel: I just don't understand the draw of FF. I like Hack and Slash. Lots more fun
8 Jan 14, 11:53 PM

ShotaAngel: Neko's dead again?
3 Dec 13, 06:24 AM

billabo: Ok, a more permanent hosting place for my avatar. This avatar should still work next time I come in here >:|
3 Dec 13, 06:21 AM

billabo: I'm glad it does :) I'm still working my way through the downloads. Lots of great stuff.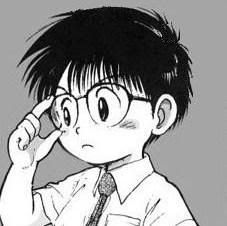 2 Dec 13, 05:28 PM

Toki-kun: I sometimes forget this place exists.
1 Dec 13, 07:21 PM

Paky: Zamiake, Neko didn't skip out on us, he's still around.
23 Nov 13, 07:33 AM

zamiake: o yay i fuzzily remembered I wrote here yesterday
23 Nov 13, 12:04 AM

zamiake: Dam it its true.l been nearly 3 months and he isnt back. Neko has skipped out on us again. If you guys are here and are tired of neko up and leaving you go to http://yaoihavenreborn.com/ . They at least update once monthly. Neko is quad-annually updates
22 Nov 13, 05:36 AM

Kimashi: Hmmm, I can't seem to find it here on the site. :<
22 Nov 13, 05:34 AM

Kimashi: Arigatou Gusaimesu, Hiro-kun! <3
20 Nov 13, 03:13 PM

Hirokun: Nesno, by U-hi, if i'm not mistaken
17 Nov 13, 04:13 AM

Kimashi: anyone remember the name of the doujin about this guy that went to a bathhouse because the manager had told him it was coed?
9 Nov 13, 08:55 PM

Fubuki: Neko, we need to talk. Please... :(
31 Oct 13, 08:12 AM

billabo: ...avatar test...
31 Oct 13, 08:11 AM

billabo: hope he's ok v_v
26 Oct 13, 06:36 AM

Shinji: