TO USE CHAT BOX LOG INTO FOXYSDEN HOMEPAGE AND TYPE AWAY......
15 Nov 19, 04:16 PM

wolfscub: HAPPY BIRTHDAY MS MICHELE
7 Nov 19, 02:26 PM

zacksnonnie2: WISHING MY DEAREST FRIEND CRIS A VERY HAPPY BIRTHDAY HOPE THAT YOU ENJOY YOUR DAY AND MAY YOU HAVE MANY MORE. WE LOVE YA CRIS
15 Oct 19, 06:19 PM

Keylalah: So glad you are getting better gf! Take care and get back to us, we miss ya! Love you too and as always you are in our prayers!
12 Oct 19, 03:02 AM

zacksnonnie2: just letting you all know i miss ya all had a hard few days but i hope that those are past me now. much love to you all
24 Sep 19, 05:25 PM

zacksnonnie2: I WILL NOT BE DOING TOURS ON TUESDAY SEPT24 I THINK I HAVE A FLU BUG BEEN SICK ALL NIGHT SORRY FOR THE INCONVIENANCE
5 Sep 19, 03:35 PM

zacksnonnie2: CAN'T BE IN TOURS UNTIL LATER AFTERNOON ON THURSDAY SEPT 5TH LOTS OF CHURCH THINGS TODAY ALSO I WILL BE SETTING TOURS FOR ALL DAY FRIDAY EGINNING AT 2 MY TIME
30 Aug 19, 08:39 PM

Keylalah: YAAAAAAAAAAAAAAAAAY SO GLAD YOU ARE BACK GF!! WE ALL MISSED YOU GREATLY! HUGGGGS! WE LOVE YOU!
28 Aug 19, 01:31 AM

wolfscub: WELCOME BACK MY SWEET FRIEND WE WERE SO WORRIED ABOUT YOU
27 Aug 19, 06:47 PM

zacksnonnie2: I WILL BE BACK HOSTING AS WELL AS PLAYING IN TOURS ON FRIDAY AUGUST 30TH I AM SO SORRY THAT I WAS UNABLE TO LET ANY OF YOU KNOW BUT WAS BEYOND MY CONTROL. AS FOR MY DEAR FRIEND JEN I AM SO SORRY TO HEAR OFYOUR FALL AND AM PRAYING THAT YOU ARE DOING BETTER MUCH LOVE TO YOU ALL AND I WILL SEE YA ALL ON FRIDAY
27 Aug 19, 06:44 PM

zacksnonnie2: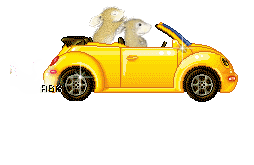 1 HELLO MY DEAR FOXYS , I KNOW YA ALL PROABLY THOUGHT I FELL OFF THE FACE OF THE EARTH AND IN A LOT OF WAYS I HOUGHT I HAD MYSELF SO SO MUCH HAS BEEN GOING ON HERE I DON'T EVEN WANT TO REMEMBER THEM I JUST GOT BACK IN FROM WEST VIRGINIA ON MONDAY EVENING WAS THERE TAKING CARE OF MY NEICE WHO HAD A HEART ATTACK AND UNDER WENT SURGERY WAS THERE FOR 10 LONGGGGG DAYS. AS I HAD SAD AMONGST MANY OTHER ISSUES BUT I WANT YOU ALL TO KNOW THAT I HAVE MISSED YOU DEARLY I WILL BE BACK HOSTING
18 Aug 19, 11:35 PM

wolfscub: PLEASE KEEP MS JEN IN PRAYERS SHE TOOK A FALL AND IS IN TRAUMA CENTER WITH A BRAIN BLEEDER
2 Aug 19, 01:14 AM

Keylalah: BOWLING AND VOA HAVE BEEN MOVED TO NEXT WEEK...NOT ENOUGH TO PLAY
29 Jul 19, 03:11 AM

zacksnonnie2: JUST A HEADS UP THAT BEGINNING JULY 29TH THRU AU 2ND I WILL NOT BE ON A LOT OR RUNNING OURS THIS IS OUR WEEK AT CHURCH FOR VACATION BIBLE SCHOOL SO WILL BE BUSY DURING DAY PREPPING FOR EVENING SESSIONS I WILL PLAY WHEN I CAN BUT WILL ALSO REGISTER. I WILL BE BACK ON NORMAL TIMES AFTER THE 2ND OF AUGUST
25 Jul 19, 09:22 PM

Keylalah: BEJEWELED 3 WAS MOVED DUE TO NOT ENOUGH PLAYERS...WAITED IN ROOM TILL 3:21...WILL TRY NEXT TOUR IN GARDENS. HOPE TO SEE YOU THERE!
17 Jul 19, 01:14 AM

wolfscub: Thanks I set in gin room for over a hour no one showed
17 Jul 19, 01:04 AM

Keylalah: GIN HAS BEEN MOVED TODAY DUE TO LACK OF PARTICIPATION...WILL SEE YOU AT 8P
4 Jul 19, 06:29 PM

zacksnonnie2: I WILL BE GONE OUT OF STATE FROM JULY 7TH THRU LATE JULY12TH I WILL SEE YOU ALL WHEN I GET BACK. MUCH LOVE TO ALL MY FOXY'S
4 Jul 19, 06:28 PM

zacksnonnie2: WISHING ALL MY FOXY FRIENDS AND THEIR FAMILIES A VERY HAPPY 4TH OF JULY
2 Jul 19, 06:49 PM

Keylalah:
FOXYS WE WILL NOT BE DOING TOURS THURSDAY AND FRIDAY. WE WANT YOU TO ENJOY YOUR TIME WITH YOUR FAMILIES OVER THE 4TH OF JULY! WE WILL BEGIN AGAIN ON MONDAY JULY 8TH!
27 Jun 19, 04:02 AM

zacksnonnie2: KEY, JUST A REMINDER THAT THURSDAYS I WILL NOT BE IN TOURS TILL 5 MY TIME AS THAT IS ALL CHURCH DAY I WILL SEE YOU ALL THEN. HUGGGGSSSSS