Please use your name or league id when posting here!
24 Feb 20, 07:32 AM

GiGi: I am having trouble getting into the lobby, SHG room listing not loading ughz
23 Feb 20, 10:20 PM

Lyn:

OSWALD, JUANITO2020 FOR PICKING THE WINNER OF THE RACE AND TO MISSY_MAC FOR HER SECOND PLACE PICK. THANK YOU FOR PLAYING RU4GIGI, I_SPEAKWHALE, GOODTKS53

20 Feb 20, 11:29 PM

Char: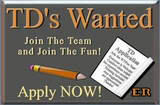 15 Feb 20, 02:25 AM

Forevers_alex: CHAR!! OMG I MISS YOU!
15 Feb 20, 02:14 AM

Char: Great to hear from you Alex, Cant wait to see you at the tables. We love you

15 Feb 20, 01:07 AM

Forevers_alex: Hello everyone! I love you all csnt wait to be playing again soon! Youre all always in my thoughts and prayers!
13 Feb 20, 10:34 PM

Char: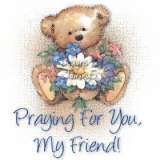 Prayers i_speakwhale aka Deni for a quick recovery. Hope they get you feeling better and healed up and out of icu and hospital soon. Healing Prayers sent your way

13 Feb 20, 05:19 PM

GiGi: Jaybird, Prayers going up that she will receive all she needs quickly to make a full recovery. Hugzzzzzzzz my friend Stay strong
13 Feb 20, 02:10 PM

Char: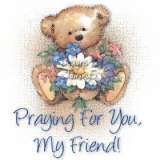 Prayers Jay to you and wife We miss you and send lots of love

during the wait and hopefully a fast recovery. Keep us updated please
13 Feb 20, 02:07 PM

jaybird12: good day all in phoenix Arizona with no computer except going to library. Wife is awaiting liver and kidney transplant. Sure miss playing spades and visiting with everyone
11 Feb 20, 08:22 PM

Lyn:

winterbaby68, sunkist1, oswald, tribezfan, jc_rams, dawife82009, juanito on picks for nascar

10 Feb 20, 09:51 AM

GiGi: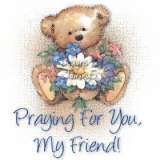 Our Sweet KiKi1953 was admitted into the hospital friday and had surgery please send her love and prayers. Praying for a speedy recovery
9 Feb 20, 12:31 AM

Char:

Nascar Racing to Win Tours start Feb 9th at 12pm noon. Join the tour and make your picks of whose gonna win! Nascar Tours will be for the Cup Series Race Season

3 Feb 20, 06:09 PM

GiGi: :7c

to rhargr63857, Critter41674, oswald, NastyBoyy, i_speakwhale, auto_team, wanta, ru4gigi, for there Super Bowl Pick of KC Chiefs, and to seeinspades & goodtks53 for winning the tour also. WTG
22 Jan 20, 07:45 PM

DENI: HAPPY BIRTHDAY DAUGHTER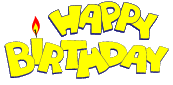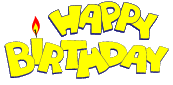 20 Jan 20, 02:41 PM

GiGi:

to Kiki1953, HottubAnne, Its_Red_, mavrick_loner, and ru4gigi on their NFL Sun game pick wins wtg!! :7c
18 Jan 20, 05:48 AM

GiGi:

to six_x_champs and ru4gigi for winning the BOSS and auto_team and tribezfan for coming in 2nd over all. WTGO u4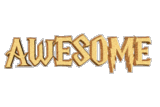 15 Jan 20, 12:36 PM

GiGi:

to tenn_tom, naughty3, missy_mac, ru4gigi, & Biker551 for there Sun NFL pic wins :7a
14 Jan 20, 07:03 AM

GiGi:

to HottubAnne, auto_team, Lilyjane69, naughty3, & Kiki1953 for their NCAA Champions Pic with LSU!! WTGO ALL :7c
12 Jan 20, 06:33 PM

GiGi:

ru4gigi, NastyBoyy, sunkist1, naughty3, and Its_Red_ for their NFL Sat pick win with the 49er's wtg :7a