Please use your name or league id when posting here!
23 Nov 17, 08:35 PM

Forevers_Lace:

23 Nov 17, 08:33 PM

Forevers_Lace:

Hugssss and "HAPPY THINKSGIVING EVENING" to all my ForeverSpades Family away from home...
23 Nov 17, 06:46 PM

Catastrophic: Thankful that I found this league filled with friendly members and an awesome staff! Happy Thanksgiving all! Cluck cluck!
23 Nov 17, 10:32 AM

lin_ben1959: I am Thankful for my spades friends that we have met in peron and played with online Thank you God for putting foreverspades in my life
23 Nov 17, 09:40 AM

Canukdeby: Wishing all my American Spades family a very Happy Thanksgiving.......I'm thankful to have met you...hugsss from Nova Scotia Canada...

23 Nov 17, 06:25 AM

ForeversWhale: happy thanksgiving everyone big hugssssss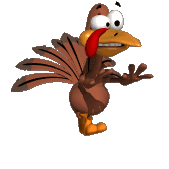 23 Nov 17, 02:12 AM

Forevers_Char:

23 Nov 17, 02:11 AM

Forevers_Char: Join me for a Thanksgiving Tourney celebrating thankfulness for the holiday after a day full of turkey and all the trimmings with a 10,000 buxs TDD http://plus3.igl.net/tourney/foreverspades/405187/
22 Nov 17, 01:03 PM

TheDreamer: [img]https://s8.postimg.org/gp1vym0xx/tday01mini.gif[/img] from all of us at In My Dreams Radio http://www.inmydreamsradio.net/
20 Nov 17, 07:27 AM

GiGi:

to SistaSoul and catastrophic for their NFL Sunday win.

19 Nov 17, 10:39 PM

GiGi:

to dawife82009, sabreena, Easy0872, duger1948, RazzleDazzler, tribezfan for their NCAA Football wins Saturday!

19 Nov 17, 09:58 AM

dawife82009: will miss you witchy poo <3
18 Nov 17, 05:47 PM

Forevers_Char: It is with much sadness to lose a friend and family member. You will be greatly missed Carol aka Witchypoo, Witchy1, DJ_Witchy. http://www.kennebecasisfh.com/obituaries/120746
17 Nov 17, 10:33 PM

playwith2win: In rembrance of Carol https://www.facebook.com/photo.php?fbid=1875284149151914&set=p.1875284149151914&type=3
17 Nov 17, 10:46 AM

GiGi:

to Easy0872, Canukdeby, RazzleDazzler, naughty3, ru4gigi, pepper17315 winning Thursdays NFL game with the Steelers.

15 Nov 17, 06:14 PM

twisted_lady_69: Please join me for the walkin the plank tonight at 8 pm 10k tdd added
13 Nov 17, 07:51 PM

keylivly: @[cbox_name] kk
12 Nov 17, 11:41 PM

Forevers_Char:
Happy Birthday christin1857 May all your wishes come true!
12 Nov 17, 10:34 PM

[cbox_name]: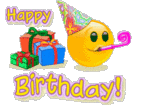 Happy Birthday Hard_Core52 aka Scott May all your wishes come true!
12 Nov 17, 06:43 AM

GiGi:

to dawife82009, rambalina, sabreena, pumkin499, RazzleDazzler, and tribezfan for the Saturday NCAA Game Pick wins WTG