Please use your name or league id when posting here!
5 Apr 20, 09:43 AM

GiGi: Egads give yourself a little extra time to log into shg we have an update!!!!!!!
4 Apr 20, 12:22 PM

Char:

to all our new members.

3 Apr 20, 09:14 PM

I_speakwhale: Candy is dandy but liquor is quicker !!!

1 Apr 20, 11:13 PM

Char:

"The fool doth think he is wise, but the wise man knows himself a fool." William Shakespeare
30 Mar 20, 09:07 AM

I_speakwhale: HAPPY BIRTHDAY CASSSSSSSSPY

26 Mar 20, 03:27 PM

Char: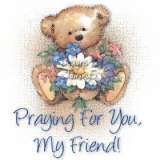 for tenn_tom. Thank you Bob. Please keep us updated
26 Mar 20, 02:45 PM

bob: in a diabet coma.will let how thing are
26 Mar 20, 02:44 PM

bob: wanted give you update my brother tenntom.he in the hospital
26 Mar 20, 11:45 AM

I_speakwhale: WELCOME BACK DUGGGGGGGGGY WE ARE SO GLAD YOUR BACK PLAYING OH AND WINNING !!!

25 Mar 20, 12:41 AM

Char: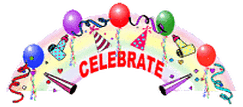 6 year Anniversary on SHG
24 Mar 20, 05:53 PM

deni:

WELCOME NEW MEMBERS , red_thair, ,unforgiven and miropa.2002. ForeverSpades is glad to havw you on board !!!
23 Mar 20, 08:37 PM

deni: Praying you all are ok. Lets keep each other in prayer we arnt spring chickens.. hugs !!!!

19 Mar 20, 12:26 AM

Char:

Happy Spring!

17 Mar 20, 06:36 PM

Char: :3p :3u
16 Mar 20, 02:50 PM

GiGI: UpDate on Dug1948: Please continue to pray and send him good vibes; Doug continues to improve but it is slow going. He tires easily which is not like Doug.One day at a time. Just glad to have hi
15 Mar 20, 11:53 PM

Char: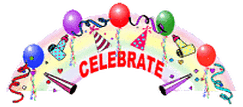 17 YEARS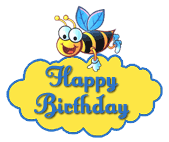 ForeverSpades

March 16-23 :3q
15 Mar 20, 12:26 AM

Char:

Spring is almost here

12 Mar 20, 09:34 AM

GiGi: UPDATE ON DOUG: UPDATE ON DOUG: HE IS HOME!!!!!!! Thank you Gayle. Doug is improving steadily. We appreciate and are grateful for everyone's prayers. TO SEND DOUG A CARD CONTAC ME FOR ADDY.
10 Mar 20, 06:25 AM

GiGi: SLIGHT DELAY LOGGING INTO SHG DUE TO UPDATE.
9 Mar 20, 08:53 AM

GiGi: DOUG UPDATE FROM HEATHER : GM Gayle, Doug is doing very well. The dr said he may be released today. TY for all the prayers and concerns. I'm sure he will be back playing in no time.