Please use your name or league id when posting here!
18 Feb 18, 03:34 PM

linda lin_ben: Please accept my apolgy for missing the nooner. I didn't remember getting in it and i fell asleep so sorry
18 Feb 18, 07:34 AM

GiGI: HEY ALL FYL SUNDAY MORNING I GOT AN SHG UPDATE!
18 Feb 18, 04:01 AM

Char: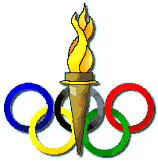 Winter Olympics 2018 in ForeverSpades Feb 18th 7am thru Feb 24th 11:30pm http://www.foreverspades.com/specialevents/winterolympics/winterolympics2018.htm

18 Feb 18, 03:57 AM

Char:

Check you email

16 Feb 18, 11:03 PM

Dari: Congrats Kathy (spirit_red92) & Terry (Kool2win1) for winning B.O.S.S. Interleague tonight!!!
16 Feb 18, 06:38 AM

GiGI: Good Morning jrock; I have mailed you, your lost password remember not to share it with anyone. Link to room: http://www.safeharborgames.net/games.php?game=Spades then click on ForeverSpades.
15 Feb 18, 11:19 PM

jrocka35: i need link to room please and my password reset
14 Feb 18, 10:48 PM

keylivly: great job in interleague dari overall winners u n i
14 Feb 18, 10:48 PM

Dari: CONGRATS TO KEY N DIZZY FOR WINNING SUICIDE INTERLEAGUE TONIGHT WTG FOREVERSPADES!!!
13 Feb 18, 01:22 PM

Char:

We are sailing for a fun times with our Mardi Gras Masquerade Party starting at 7-8pm with tour at 8pm tonight. Create an ID and join us or come as you are for trivia, mingling, and Who is Whho?
13 Feb 18, 04:16 AM

Char: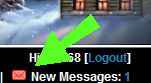 you have mail
11 Feb 18, 11:37 AM

Char: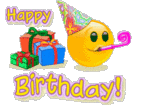 Happy Birthday John aka liontwo2001 May all your wishes come true!
11 Feb 18, 03:55 AM

deni: GRATS TERISTROUBLE AND KOOL2WIN ON YOUR A,MAZING OVERALL FRIZZ INTERLEAGUE WIN . WE ARE SO PROUD OF YOU !!!!!!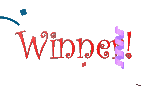 10 Feb 18, 07:42 AM

deni: GOOD LUCK FOREVERSPADES AT FRIZZ I NTERLEAGUE !!!1

7 Feb 18, 08:01 AM

kirsten26: np deni, we inderstand
7 Feb 18, 07:59 AM

Guest: huggs deni, we understand
6 Feb 18, 03:37 PM

deni: ForevierSpades, please forgive me for t ours run today. my brain literally crashed from no seep in 7 day.s. i love yall alot and ttruly am sorry i messed up the usually wonderful tours sorry
5 Feb 18, 06:13 AM

GiGi:

To allycat21, seeinspades, HARD_CORE52, tweetygirl2010, NastyBoyy, Critter41674, Forevers_Lace, & naughty3 on their NFL SuperBowl Pick Wins. WTG! :c3
3 Feb 18, 02:36 PM

twisted_lady_69: Join us tonight at 7:30 for some HANGMAN fun
3 Feb 18, 01:07 AM

Char: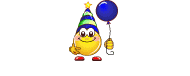 Happy Birthday Steph aka madbrooke33 May all your wishes come true!