25 Sep 18, 06:34 PM

lola: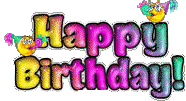 Loin! Hope you are having a fun day xox we miss you :)
25 Sep 18, 06:09 AM

hawk: sorry everyone for being away we had 2 tornadoes hit ottawa on Friday and we were out of power and tv and internet. it's back up running. see you at tables
24 Sep 18, 06:28 PM

lola:

wsty
24 Sep 18, 05:47 PM

Wsty: Some people find inspiration in cooking their families and their dogs. Others find inspiration in cooking, their families, and their dogs. Commas save lives.
24 Sep 18, 04:46 PM

lola: National punctuation day today woohoo punctuate with pride Legendz have a great night
23 Sep 18, 06:18 PM

lola: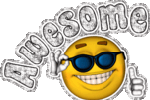 Grats on winning the Battle of the Leagues Gwammy and Kook! Great job woot
22 Sep 18, 04:18 PM

Nikki: Never to chilly for flip flops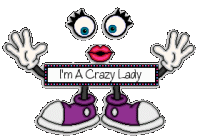 21 Sep 18, 12:25 PM

PIE: 330 pm needs jumpers
21 Sep 18, 11:01 AM

PIE: 2PM LAST TRICK TOUR NEEDS JUMPERS PLEASE PLEASE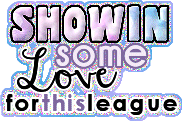 21 Sep 18, 08:33 AM

PIE: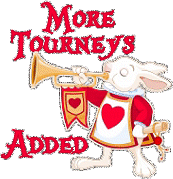 21 Sep 18, 08:32 AM

PIE: JUMP JUMP JUMP ALL
19 Sep 18, 03:02 PM

suezqpl: Awcongo so sorry to hear prayer are being sent for you and family
16 Sep 18, 08:50 AM

awcongo: Thank you so much to everyone. I really wish we had a live weekend, where you could have met him. Once you met him, you would never have forgotten him! lol Such gratitude to Lola, other admins and members for understanding my absence. It was as my request to keep his ailment on the 'down low'. I'm hoping to come back sometime this coming week. <3 to all

15 Sep 18, 03:03 PM

haslock2: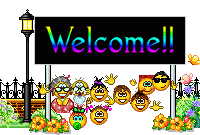 stingrscorpio if you have any questions we are here for you ty for joining our league
14 Sep 18, 06:04 PM

kookie942: svs congo, thoughts and prayers to you and your family!
14 Sep 18, 08:36 AM

bobhealey: congo i'm so very sorry for your loss i've lost two spouses all my thoughts are with you and your family bob
14 Sep 18, 06:25 AM

onefreakywench: ((((((AW)))))) My heart is saddened by your loss and my thoughts and prayers are with you. May your memories bring you peace and comfort .
14 Sep 18, 04:43 AM

Madman1871: Congo, so sorry to hear of your loss. My prayers are with you and I wish you soon comfort in this difficult time.
13 Sep 18, 06:35 PM

Nikki: Congo He may not be there with you in person, But, his love will always stay beside you, around you To protect you through, Very sorry to hear about this news! May God ease the painful period for you Stay Strong.

13 Sep 18, 03:02 PM

haslock2:

Awcongo and her family prayers are with you at this time
13 Sep 18, 02:46 PM

Grammy:

AW So Very Sorry For Your Loss...Praying for You and Your Family during this most difficult time. May you find Peace and Strength in the days to come
13 Sep 18, 09:57 AM

PIE:

13 Sep 18, 09:57 AM

PIE: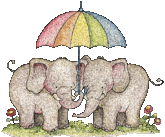 13 Sep 18, 09:56 AM

PIE:

13 Sep 18, 09:56 AM

PIE: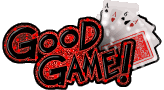 13 Sep 18, 09:55 AM

PIE:

13 Sep 18, 09:55 AM

PIE: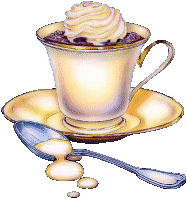 13 Sep 18, 09:08 AM

PIE: WAKEY WAKEY PEOPLE 1230 HAVE A HEART NEEDS JUMPERS PLZZZ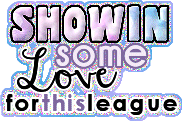 12 Sep 18, 02:38 PM

haslock2: rocky sent you some bux hope to see you soon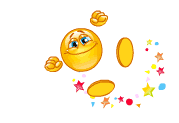 11 Sep 18, 09:17 AM

UnicornMajic234:

remembering the nightmare that made this day. Thinking of the innocent lost souls that suffered & the innocent lives lost.
11 Sep 18, 06:52 AM

rgraysville: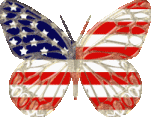 remembering 9-11
11 Sep 18, 04:52 AM

Grammy: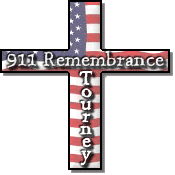 We Will Never Forget....Black Tours All Day in Rememberance
9 Sep 18, 01:37 PM

rgraysville: Just wanted to say Thank You LOE for the warm welcome I got on my returning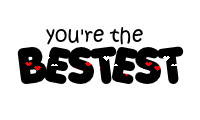 9 Sep 18, 12:36 PM

Wsty: Sorry Moogy, can't login to Pogo. Thought it was fixed but no go.

9 Sep 18, 06:40 AM

PIE: LOLA IS SEXY AND SHE KNOWS IT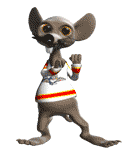 9 Sep 18, 04:56 AM

Grammy: Main Page is Great Lola Thank You

8 Sep 18, 04:36 PM

Nikki: Awesome page Lola love it
8 Sep 18, 02:42 PM

haslock2: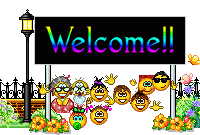 BLOOM IT WAS NTMU
7 Sep 18, 03:11 PM

haslock2: WE ARE NEEDING DAY TIME HOSTS

SO PLEASE COME AND JOIN A WONDERFUL LEAGUE
4 Sep 18, 12:48 PM

haslock2: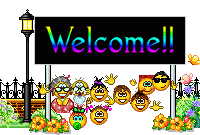 to the league rgray