NO DRAMA, WHINING OR COMPLAINING ZONE
Violators will be Banned from posting for 30 days and/or Penalty boxed. Send Roz a message VIA pogo or league mail for any League questions, concerns and/or complaints.
09/21/18 03:10 PM

chrisster7: MARS - I HAVE SENT YOU 2 MESSAGES
09/21/18 02:31 PM

Twinklinskyzz: SVS BUT I HAD TO MOVE OUT SASSY'S TOURS....
09/21/18 01:20 PM

chrisster7: Have spent most of the time since I got back, trying to get Java to work !! - and am sick of it !! I do have the same problem as Mars and phoned Apple but the guy knew nothing about Java or how it works as it is not their product ! I am now hoping that I will suddenlt be able to play again in next couple of days ( this happened once before when I was unable to play. Cudds will do the morning TOC tomorrow at 9.30
09/21/18 12:08 PM

RozPly9:

ESTES
09/21/18 10:23 AM

EstesParkLioness: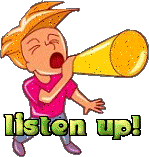 Need players to come bug Roz!!

Come one, come all! let's give her some ties too!!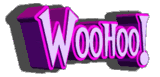 09/21/18 09:04 AM

marsquilting: Hi Chris. Sorry Chris for your problem. That is awful Did you call apple. I did call Apple we went thru a few things to try,, No luck. I contacted EA pogo, they told me to try fire fox. No luck, I will call ea again tell them firefox did not work. ty
09/21/18 04:19 AM

chrisster7: Sorry Mars - I dont have version 12 - just arrived back in UK so my eyes deceived me ! I have version 10 browser so think the anti virus software my son put on my computer is the culprit for me. I advise contacting Apple and ask how you can reverse to previous version of browser.
09/21/18 04:09 AM

chrisster7:

09/21/18 04:08 AM

chrisster7: Hi Mars - I am in the same position - I last played a few days ago and have just tried to load Cosmo and dont seem to have java either - think my computer must have updated automatically cos I have not updated it in last few days - there is no other browser for mac that we can use so we need to try to go back to before the update - will try to find out how to do it !
09/20/18 09:25 PM

marsquilting: Hi pittschic I tried pale moon. From what I understand Mac doesn't support pale moon.. Another suggestions
09/20/18 05:39 PM

RozPly9: ;psst psst there is a bounty of 16 gem prize to each player that ties in cyns tourneys just a heads up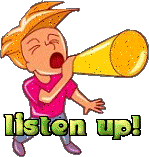 09/20/18 05:37 PM

pittschic: Try Pale Moon it works wonderfully for me, I was having the same problem.
09/20/18 04:20 PM

marsquilting: Hi everyone, I haven't been on because Apple updated safari to 12.0 and it doesn't support java. I tried loading java on firefox and chrome but they didn't work either. I miss everyone. If anyone has any suggestions I will gladly try them. thank you
09/20/18 04:18 PM

marsquilting: Happy Birthday Rue!
09/20/18 03:53 PM

ohosantiques: Happy Birthday Rue!
09/20/18 03:21 PM

RozPly9: BIRTHDAY PARTY FOR LARUE AT 330
09/20/18 02:40 PM

LaRue-too: Thank you, Peeps! Everyone let me win Roz's 3:30 DE ;)
09/20/18 01:02 PM

FunnyCyndee: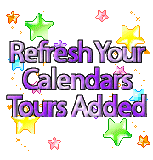 09/20/18 11:23 AM

MShelia4: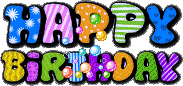 Rue Hope you have an exceptional fun day!!!
09/20/18 11:17 AM

tiggercat5698: Happy Birthday Rue, hope your day is tiggerific!!