NO DRAMA, WHINING OR COMPLAINING ZONE
Violators will be Banned from posting for 30 days and/or Penalty boxed. Send Roz a message VIA pogo or league mail for any League questions, concerns and/or complaints.
06/17/18 04:46 PM

ladyaces39:

to all the dada enjoy ur day
06/17/18 06:12 AM

cuddls536: Happy Father's Day to those who know they r father's and those who think they might be fathers!!!
06/17/18 05:33 AM

chrisster7:

06/17/18 02:10 AM

chrisster7:

OHO ! HAVE A GOOD DAY
06/17/18 02:09 AM

chrisster7:

06/16/18 04:22 PM

classicrebel717: I added a few tours till 730, hope you can join me

06/16/18 04:04 PM

SassyMaui: Hi Ev1, Svs I will not be home in time to ost today, but will see you tomorrow. Again SVS
06/16/18 03:13 PM

FunnyCyndee: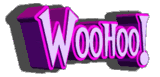 NEW TOURS ADDED
06/16/18 02:38 PM

Twinklinskyzz: SVS FOR THIS MORNING.... WAS STORMIN BAD HERE
06/16/18 01:29 PM

classicrebel717: SVS YOU ARE HAVING SO MANY ISSUES JAC HOPE YOU CAN PLAY WITH US SOON
06/16/18 12:15 PM

jacnstevieb: ive turned chat off hopefully it will resolve problem so gl and gg to all I play
06/16/18 08:50 AM

classicrebel717:

06/16/18 08:11 AM

chrisster7: SS BUT I HAD TO MOVE THE REST OF TWINK'S TOURS AS SHE POOFED AND I AM NOT ABLE TO RUN THE REST OF THEM - PLZ CHECK BACK AS TWINK MAY RETURN AND REPLACE THE TOURS
06/16/18 04:35 AM

chrisster7: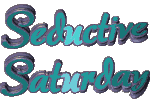 06/15/18 03:46 PM

lbeach6549: Sending all good thoughts your way, Dal, hoping you are right as rain very soon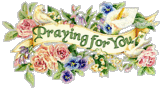 06/15/18 01:41 PM

jacnstevieb: Hope you are ok Dal love and best wishes to you hun xx
06/15/18 11:04 AM

Dalanuk: thanx
06/15/18 09:09 AM

budlightsince82: Hope they can fix ya dal...
06/15/18 08:38 AM

chrisster7: GLAD YOU GOT OUT DAL BUT SS THEY HAVE NOT SORTED YOUR PROBLEM
06/15/18 08:10 AM

Dalanuk: out at last but with same problems. gotta wait for recall