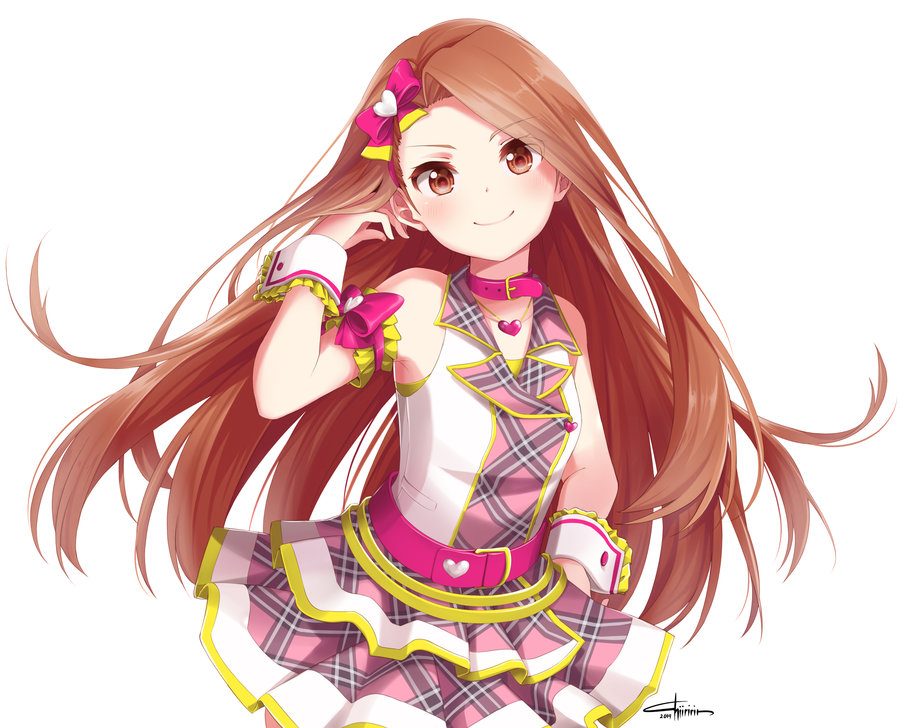 05/09/21 16:20

[GM]SleepSub: Oof... rocker is alive! It has been years...
05/09/21 08:36

OPFan: Progress bar is at 918!!!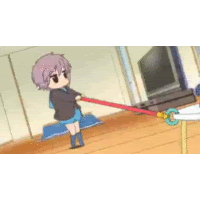 05/08/21 17:36

rocker2344: where am i?
05/08/21 13:01

nu1x:

@GomuGomuWha

Didn't notice anywhere else.
05/08/21 11:47

GomuGomuWha: Thanks,

@nu1x

! Good to know! Since I only noticed this on only that episode, do you know if that problem (random black screen disappearence) occurs elsewhere in the arc, too?
05/08/21 01:26

nu1x:

@GomuGomuWha

870 @ 720p doesn't have that problem, only 1080p. Still sucks, but better than nothing.
05/07/21 08:09

grandevox: hey guys, can i request a reseed for Makai Ouji? i was just on nyaa.si and there literally has been no seeders since yesterday
05/02/21 11:14

Punkbro: Damn! I am around ep 930 and would have loved to see the fansub instead of horriblesubs. I was wondering what these guys would use the subtitle for Robin's clone power instead of shadow clone
05/02/21 10:46

Joseph: 906-911 are also gone in the status progress!!! Oh man...
05/01/21 19:33

GomuGomuWha: BTW, did anyone else ever catch the encoding error on episode 870? The screen goes to black, for some reason.
05/01/21 16:58

GomuGomuWha: As for yibis v Hatsuyuki... Punk Hazard is yibis. but Hatsuyuki did the attack subs for the rest. That said, yibis is better, translation-wise, overall. Methinks.
05/01/21 16:57

GomuGomuWha:

@Cabasho

I know all about Tsuki and what not. I can't find active seeds on torrents or xdcc links for any Dress Rosa episode pre-685. Period.
04/30/21 21:33

Cabasho:

@Moe

, I preffer hatsuyuki, pero honestly yibis was pretty decent for the most part so it is up to prefferences.
04/30/21 14:17

Joseph: Just be patient guys it'll be out soon.... I think
04/30/21 13:21

Soul_me: So, release or no release?
04/29/21 18:16

flank: oooh nice catch... hopefully it means the next batch is soon
04/28/21 16:47

Moe: yibis vs hatsuyuki, which better for ep 612-777?
04/27/21 01:35

Joseph: We're getting teased here hahaha
04/26/21 22:29

Soul_me: HERE IT COMES!!!
04/26/21 18:01

LRIII: Good spot! I know the 936 - 97X keeps getting updated to the latest episode, so here's hoping!
04/26/21 16:59

Joseph: 890-905 was removed from the status bar. Feels like a good news

04/26/21 00:07

Cabasho: Hope that helps you find it, if you still have troubles with it, I might be able to help you (cant say for sure tho)
04/26/21 00:01

Cabasho: I can't give you an exact link, but you wont find those as hatsuyuki, but as Tsuki (basically different group with the same staff from what I was told)
04/23/21 10:09

GomuGomuWha:

@brap

: Yeah, I am really trying to find the early Dress Rosa episodes, pre-685. Can anyone help and upload them for us to get via XDCC?
04/20/21 20:49

brap: So XDCC is dead? Still needed some eps to download.
04/18/21 12:32

narutofan: im still only upto 879 heh, so im ok with more time
04/15/21 20:13

OK:

@flank
04/15/21 20:13

OK:

@flank
04/14/21 15:14

flank: They'll be done when they are done
04/14/21 08:00

HATSUYUKI IS DEAD: AND THATS THE TRUTH
04/10/21 21:07

ul7: It's killing me
04/10/21 21:07

ul7: Is this done yet?
04/10/21 18:34

GomuGomuWha: Is there a bot list of the Ceasar's Retrieval/Dressrosa for xdcc? Really looking for those.
04/09/21 22:25

captain jack:

@captain

jack *and
04/09/21 22:24

captain jack:

hopefully getting ang having mp4 version
04/09/21 12:56

kaizoku:

@captain

jack I second that, been waiting for the mp4s since last july!
04/08/21 22:52

captain jack: release mp4 please
04/07/21 08:59

Cabasho:

@narutofan

seems that way
04/05/21 15:15

Prid:

@narutofan

i'm wondering the same :O
04/05/21 15:15

Prid: I second Cabasho's response. Take all the time you need, Kakashi, we really appreciate your work. Let me know if you need donations 😇