01/17/21 11:02 AM

EmpressDee: The earth is the Lord and the fullness thereof
01/17/21 11:02 AM

EmpressDee: Blessed Sunday Bro Davon Sis Carol and The entire BDM Ministries Family
01/10/21 11:26 AM

EmpressDee: Where you lead me I will Follow
01/10/21 11:26 AM

EmpressDee: When I've come to the end of myself, Father carry me, Father carry me, Lead me On Lead me On Lead Me Lord
01/10/21 11:25 AM

EmpressDee: Yes Lord Father Carry Me
01/10/21 10:05 AM

EmpressDee: Bless your WOG father such an awesome powerful word this morning. Touch her father from the crown of her head to the sole of her feet, Anoint her voice Lord as she continues to use it for ur Glory Father. May she never lack or be in want Jesus. Cover he under your precious blood keeping her from harm and danger Lord. Amen
01/10/21 10:04 AM

EmpressDee: In Jesus Name
01/10/21 09:20 AM

EmpressDee: You are the Answer to it All Thank YOU JESUS
01/10/21 09:20 AM

EmpressDee: Thank You Jesus you are indeed my Way Maker, Your My Miracle Worker You are my Promise Keeper. Thank You JESUSSSSSSSSS
01/10/21 09:16 AM

EmpressDee: You are here mending every heart, I worship you. Way maker Miracle worker, Promise Keeper, Light in the Darkness, That is who you Are. You wipe away all tears, you mend the broken heart, your the answer to it all Jesus
01/10/21 09:11 AM

EmpressDee: You are awesome in this place mighty GOD. hallelujahhhhhh.
01/10/21 09:07 AM

EmpressDee: Blessed morning Bro Davon First Lady Carol and to the entire BDM Ministry Family. Pray this day is a day of Gratefulness and Thanksgiving for each and everyone of Us this Spiritfilled Sunday. Be Blessed and Be a Blessing...
01/10/21 09:06 AM

EmpressDee: This is the day that the Lord have made let us rejoice and be glad in it
01/10/21 09:05 AM

EmpressDee: Great is thy Faithfulness morning by morning new Mercies I see, all I have needed thy hands hath provided, Great is they Faithfulness Lord unto Me
01/10/21 09:03 AM

EmpressDee: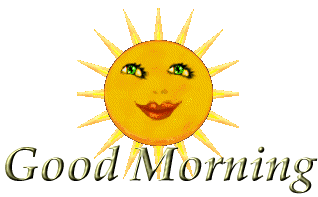 01/03/21 12:33 PM

BDM Radio: Good morning everyone
12/30/20 11:23 AM

Stacy Ann: Play that song sis.....i really want yo make Heaven my home
12/30/20 11:11 AM

Stacy Ann: Oh God almighty a man of god i see god in him trust me he is more than a role model to me trust me
12/30/20 11:05 AM

Stacy Ann: I really really love and appreciate you guys i pray God continue to open up avenues for you...
12/30/20 11:03 AM

Stacy Ann: I love them world without end ....they are more than a family to me