Please use your name or league id when posting here!
15 Jun 21, 07:38 PM

Lyn: Join us Wednesday night at 6 PM for STAFF BOUNTY TOURNAMENT.
15 Jun 21, 09:22 AM

skayw2002: Thoughts and Prayers , Linda
13 Jun 21, 07:38 PM

sultry: So sorry for your loss, prayers
13 Jun 21, 07:30 AM

rhargr63857: so sad for your loss linda prayers
12 Jun 21, 11:51 PM

Lyn: JOIN US TONIGHT FOR BATTLE OF THE SEXES AT 6 PM
12 Jun 21, 10:46 AM

Skillzed: So sorry to hear about your dad Lin. Prayers for your whole family
11 Jun 21, 01:17 PM

Char: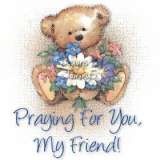 prayers, hugs, much love to lin_ben1959 and muffginter during the loss of Linda's Dad. The Heavens above gained a great man, as those left behind we send comfort n support to Linda, Brian, family
9 Jun 21, 12:37 PM

Char:

Memorial Day Keepsake Mug winners are txshelly2017, ru4gigi, madmadamem, and Elaine1818

Keepsake Coasters go to Elaine1818, madmadamem, Yogi, and summer_dreams. Oswald won Gold Membership.
8 Jun 21, 11:00 AM

TxShelly2017: CALLING ALL SUEY LOVERS! Beginning tomorrow, 06/09/21, we will have 6 hands of suey at 10AM. CALLING ALL SUEY LOVERS!
31 May 21, 01:12 AM

Char: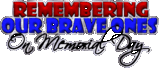 Memorial Day Mission- Early Bird Squadron,Extra Fun Time Platoon, and Odd Quickie Brigade Fun from 7am-11pm see tour pages for more info

27 May 21, 10:48 PM

Char: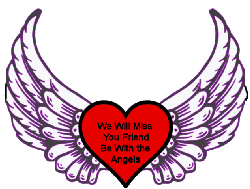 We will miss our dear friend Marsha (MJ) aka mjsimpson41004 RIP dear friend
22 May 21, 07:33 PM

Char: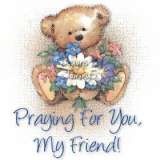 Hugs and prayers Veenie831 during the loss of your son, Raleigh gone much to soon. RIP Raleigh. Condolences Vee to you and family and DC Firefighters Family.

much love to you gf

22 May 21, 10:53 AM

Lyn: Join us tonight at 6 PM for Staff vs Members. Hope to see everyone there.
21 May 21, 08:05 PM

Char: Thank you Liz and

to our Vets who have served and fallen and given our freedom of today.

19 May 21, 07:28 AM

Skillzed: I love the page Char!!! Not to busy and flows nicely! Thanks for the aweomse home page
17 May 21, 10:01 PM

Lyn:

to Mohisi3 and Skillzed for winning reflections interleague
17 May 21, 02:23 AM

Char:

16 May 21, 03:31 AM

GiGi:

Preakness Tour payouts to ~ oswald 1st place win, ru4gigi 2nd place win, sunkist1 3rd place win, and txshelly 4th place honorable mention wtgo all Thank you for playing!!

8 May 21, 11:10 PM

Lyn: Join us Sunday night at 6 For Battle of the Sexes. At 8, we have Mothers' Day Special
2 May 21, 04:05 AM

GiGi:

catastrophic on picking the 2nd place winner of the Kentucky Derby and winning the tour. WTGO